BLIND CLEANING IN BOISE VALLEY & SURROUNDING AREAS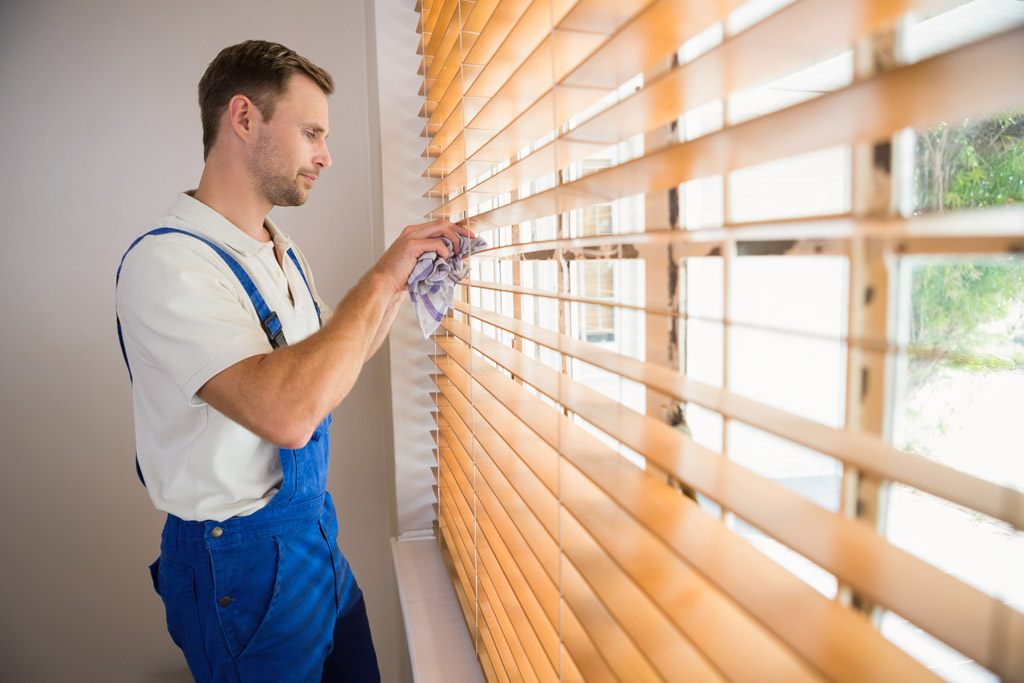 Blind cleaning is a service we provide that goes hand in hand with window cleaning. Blind cleaning is done before we wash the windows. This will remove the dust build up on the blinds. Our usual procedure is to do an initial vacuum on the blinds which removes the bulk of the dust and bulk up. This is done with special attachments to our back pack vacuums. Normal horse hair attachment will scratch the blinds.
After we vacuum the blind we hand polish each slat with a damp microfiber towel. We do not use ultrasonic cleaners or remove your blinds, we clean them where they hang. By cleaning them where they hang we avoid the plastic pieces on the balances breaking.