WINDOW CLEANING IN BOISE VALLEY & SURROUNDING AREAS
CLEAR CHOICE

WINDOW CLEANING
Has been servicing the Boise Valley since 2005. We are dedicated in providing the best window cleaning service. We are first a service company, we put our customers' needs first by respecting their homes and valuables.
Here at Clear Choice Window Cleaning we understand we are guests in your home. All of our employees follow a strict code of conduct. We do not wear shoes in your homes. All of our ladders have rubber feet to protect your floors and walls and we put drop towels down to protect your floors and furniture from drips.
We use the traditional method of window cleaning with strip washers and squeegees. From our experience this method of face to glass is the most effective to remove dirt, bug spots, paint, and hard water. When finished washing the window we always wipe the window seal and track. On the outside of the window we will remove unsightly spider webs for the window seal also. We also offer mirror cleaning and chandelier cleaning. We can also remove paint from windows and the majority of hard water build up.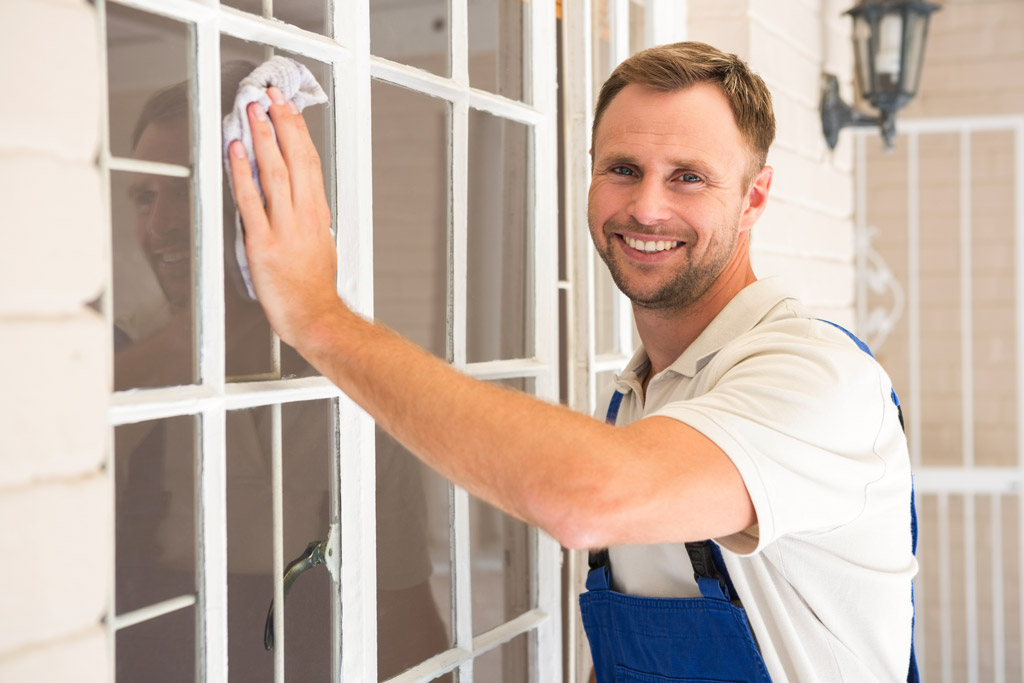 Why should you clean your windows and how often?
This is a question we get often. Dirty windows are like leaving a dirty pan in the oven. The sun bakes on the dirt and after time will take special cleaning techniques to remove the baked on dirt. How often depends on how clean you would like your windows to stay. we offer programs of one time per year to monthly cleanings.

Different techniques
Surprisingly there are many ways to clean a window, more than just with a rag from the kitchen. We trust two different methods. A traditional mop and squeegee approach, or a more modern approach that uses pure water. Because the cost of insurance keeps going up this will be how windows will be cleaned in the future. With special extension poles and brushes all windows can be cleaned from the ground with amazing results. Each has its pros and cons. Most of the homes we clean for the first time will be done with a mop and squeegee. It allows us to get up close to the window and inspect your windows. To insure we can get any paint or other stubborn stains that have been built up for years. After that we prefer to use a water fed pole. Using this method will keep our operating costs low so we can keep our prices low long term. Unfortunately like brushing your teeth they will need to be cleaned again. We strive that after each service you home will shine once again like it was meant to.